Pratik Bir Öz-Savunma Yaklaşımı
Abstract
Makul ve tutarlı bir meşru öz-savunma yaklaşımının eyleme-rehberlik edici veya pratik olması gerektiğini iddia ediyorum. Böyle bir yaklaşım insanlara, hayatlarına yönelik görünür bir tehditle karşılaştıklarında bu tehdide karşı ne yapmaya izinli oldukları veya buna karşı hangi eylemin meşru olduğu hakkında kanaat bildirebilmelidir. Bu doğrultuda, bir kişinin kendisine yönelik Görünür Tehditler'e (makul ama hatalı bir şekilde hayatına yönelik tehdit oluşturduğuna inandığı kişiler) karşı öz-savunma uygulamasının meşru olabileceğini kabul etmemiz gerektiğini iddia ediyorum. Failin öznel bakış açısına öncelik veren hibrit bir öz-savunma yaklaşımını savunuyorum. Failin (a) ahlaki olarak masum olduğuna ve (b) karşısındaki kişiyi öldürmezse onun tarafından öldürüleceğine ilişkin makul inancının savunmayı meşrulaştırmaya yeteceğini savunuyorum. İddiama göre sağın bir öz-savunma yaklaşımı, herhangi bir failin zarar vermeye izinli olması ile hedefin zarara katlanmakla mükellef olması arasında ayrım yapabilmelidir.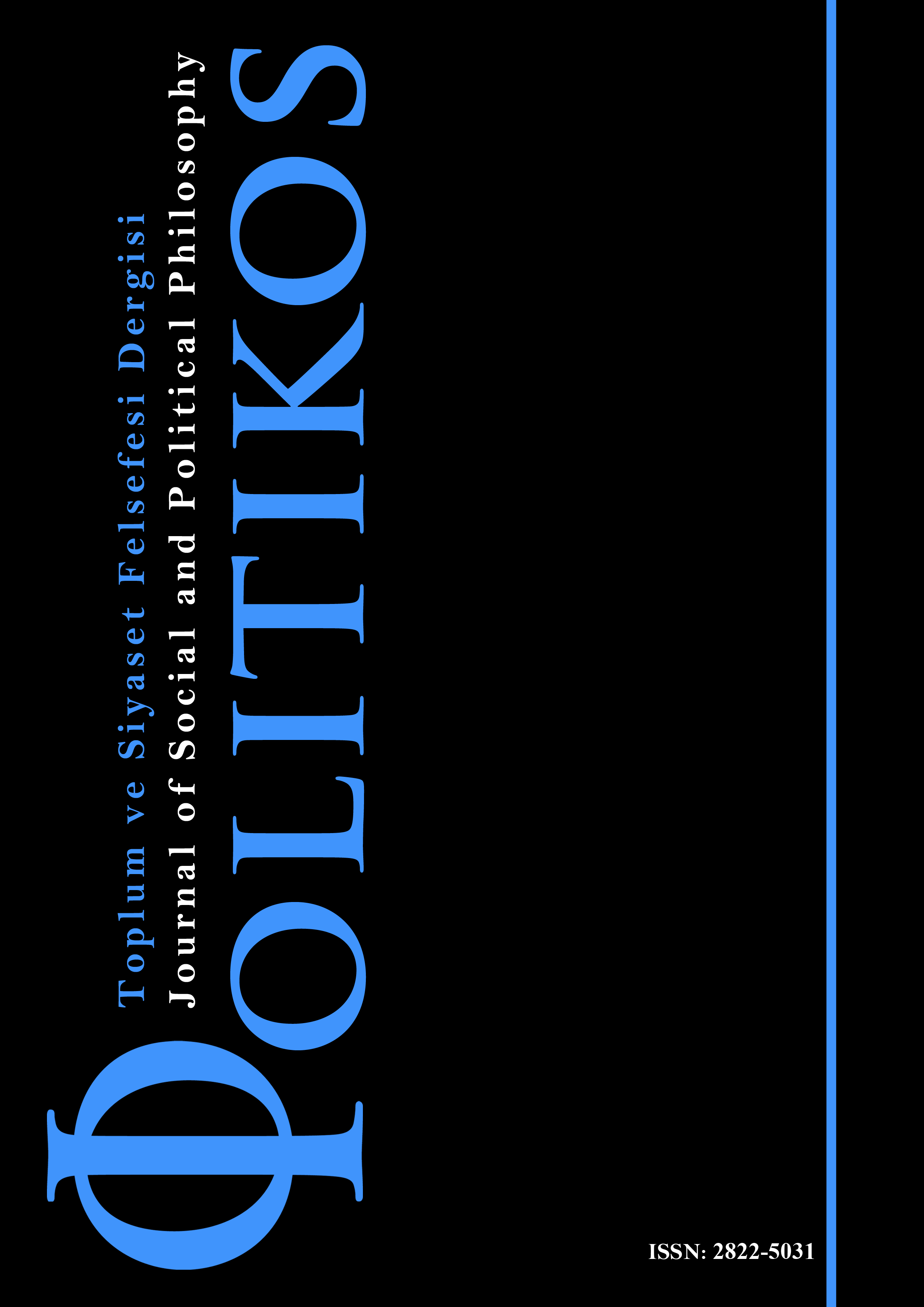 Downloads
How to Cite
Frowe, H., & Uzcan , T. by E. (2022). Pratik Bir Öz-Savunma Yaklaşımı. POLITIKOS: Journal of Social and Political Philosophy , 1(1), 1–20. Retrieved from https://politikos.org/ojs/index.php/content/article/view/7
License
Copyright (c) 2022 Helen Frowe
This work is licensed under a Creative Commons Attribution-NonCommercial-NoDerivatives 4.0 International License.